The Best eBooks for Successful Mobile Growth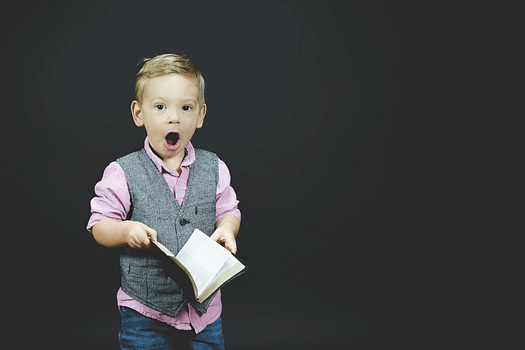 It's happening. The industry is changing — again. "Mobile First" is quickly becoming old news and "Mobile Only" has entered the industry jargon.
In 2019, a mobile-centric approach is becoming the key way for brands to connect and engage with consumers for many. For example, eMarketer notes that mobile video ad spending in the US is forecast to increase from $16 billion this year to almost $25 billion in 2022. Similarly, App Annie predicts that in 2019, worldwide app store consumer spend will grow 5x as fast as the overall global economy with a consumer spend surpassing $120B in 2019. Marketers have also employed more sophisticated ad strategies in 2018 across both iOS and Google Play — an indication of maturation in the industry.
Ensure your Marketing Tactics Mature with the Industry
With this shift also comes a number of inherent challenges for mobile growth professionals. The landscape is more competitive and fragmented than ever before — making it more challenging for smaller brands to be discovered. With the launch of iOS 12 and users' heightened awareness of digital time spent, mobile growth pros will also have to rethink their engagement and push notification strategies.
So how does one not just cope but build a kick a** mobile growth strategy in 2019? How do you ensure your methods and tactics similarly mature alongside this rapidly maturing industry? The answer is, diversify. Harness as many methods and channels to learn from as you can, and make sure you keep both acquisition and retention in mind at all times.
That's where this collection of eBooks comes into play — we did the grunt work for you and combed through a range of mobile growth resources, provided by global thought leaders and top technology companies, and selected only the most worthwhile reads for your mobile growth stack. In no particular order, these eBooks will help you ensure you've got the knowledge needed to accelerate your mobile app growth efforts in 2019.
7 Must-read Mobile Growth eBooks
The team at deep-linking startup Branch, knows what they're talking about when it comes to building a bulletproof deep linking strategy. In their newest eBook for 2019, they provide 10 "Pro Tips" for mobile growth professionals. These tips were inspired by key lessons they learned from their 40,000 app client base. The eBook provides practical strategies for embracing fragmentation (as we mentioned earlier) and how to build consistent, individualized experiences (for both first time and returning users). One of our favorite pro tips in this eBook focuses on how to use modern attribution and deep linking to build strategic onboarding flows. Their three-step approach is clear and example driven, with an emphasis on retention and LTV.
Peter Drucker was right when he wrote: "What gets measured gets managed." Marketers/mobile growth specialists need to get their hands dirty and spend more time monitoring and understanding in-app KPIs. Why? Retention, engagement, usability, and loyalty, are all essential to mobile growth and cannot effectively be monitored on the surface level.
How does one strengthen their measurement? The first step is a slight change in perspective; looking beyond campaign "vanity" metrics from your attribution platform (such as DAU and CR). The second step is knowing which mobile KPIs matter and how they relate to each other. This eBook will provide you with that confidence and knowledge.
With clear, easy to follow KPI definitions and practical use cases, this eBook supplies a blueprint for mobile professionals looking to track their app and user behavior. As part of your mobile growth arsenal, The Complete KPI Handbook will enable you both to navigate your app's analytics and make data-driven decisions concerning your engagement and retention campaigns.
One of the biggest challenges for app marketers across the industry is to retain active use and an engaged user base over the long-term. In this eBook, the lifecycle engagement experts, Braze, unpack the non-linear nature of digital customer journeys today and consider this reality alongside the more traditional AIDA framework for customer journey marketing. You'll find practical ideas and suggestions for your marketing campaigns (33 of them!) mapped against each stage of a typical user's lifecycle stage. After combing through these examples, you can download your own Braze worksheet, structured to help you consider how specific campaigns may need to be modified for lapsing, active, and loyal users when it comes to your own product.
This eBook is a must-read for mobile product managers, marketers or growth leads, interested in exploring new tactics for achieving long-term app growth The original standard of mobile app growth hacking — increasing downloads — is considered, then stood on its head. Today, as the eBook explains, you'll need a shift of focus to truly 'growth hack' your product in a sustainable and successful way. To ensure your users stick around for longer, to encourage them to recommend your product to their friends, and to entice them to spend money in your app, you'll need to deliver a superb user experience. To achieve this, you'll need new qualitative insights, powered by a range of new tools in your arsenal.
This eBook, provided by mobile engagement specialists LeanPlum, provides a comprehensive checklist for perfecting your in-app loyalty initiatives. There's a discussion about the all-too common scenarios of poor in-app personalization and badly timed notifications, and a run-through of the tools available to those who want to ensure their app doesn't fall into this bucket of bad UX.
From A/B testing to choosing the right communications channels and bringing chatbots on board, this mobile growth eBook is truly in depth. What's more, the theory is sprinkled with real-life case studies which help to provide context to the suggestions provided. LeanPlum have also provided a helpful list of push notification 'power words' which you can make use of for more impactful messaging.
The reality is that as marketing technology develops for mobile, so too do the tactics undertaken by fraudsters. This means that in 2019, achieving successful mobile growth is also linked to being vigilant when it comes to protecting your advertising budget. We think this eBook from Adjust should form part of all mobile advertisers' training schedule — the team define the meaning of ad fraud in the context of mobile apps, how to recognize it, and suggest a range of preventative measures such as carefully considered fraud filter.
As stated by Adjust, fraud prevention is a "serious responsibility…if done without the proper attention to detail and the research necessary, it will end up as the snake oil of our industry".
It makes sense to learn from the best — if you're in the mobile retail space, this eBook will help you do just that. Iterable has singled out 50 major U.S. retailers (including the likes of Amazon, Gap and Walmart), analyzed their cross-channel messaging and engagement strategies, then bundled their insights into this massively useful 38-page report.
Findings are presented alongside real-life marketing campaign material to help you visualize examples of successful promotional campaigns. You'll also find a deep dive into the strategies powering some of the most memorable Black Friday & Cyber Monday campaign pushes. For readers that like this eBook, you may also be interested in Iterable's similar travel engagement report which you can find here.
There's more where that came from…
If you've enjoyed the mobile growth material included here, why not get similar quality content delivered straight to your inbox? Just sign up below and we'll send you our top content every week.
Thanks for reading The Marketing & Growth Hacking Publication
Join our Facebook Group. Contact us for a sponsored post. Write for us. Need help growing your business to the next level?
Automate your Twitter sharing to increase engagement.
---
The Best eBooks for Successful Mobile Growth was originally published in Marketing And Growth Hacking on Medium, where people are continuing the conversation by highlighting and responding to this story.