Progress Potential and Possibilities
now browsing by tag
Anna Farberov is General Manager at PepsiCo Labs (https://labs.pepsico.com/), where she focuses on investments and partnerships in the areas of Tech Venturing, Value Chain, Data & Analytics, Machine Learning / Artificial Intelligence (ML/AI) and Sustainability, and via their investments in the start-up community, works with entrepreneurs to co-develop products and services for PepsiCo, Inc. the American multinational food, snack, and beverage corporation. Prior to PepsiCo Labs, Anna spent 7 years at P&G in finance and business development roles, as well as 2 years as Head of Strategy and Planning at Discount Investment Corp Ltd., Israel's leading holding company operating in the fields of Real Estate, Telecommunications, Technology, Agriculture, and Asset Management. As the leader of PepsiCo Labs engagements with cutting-edge technology and investments in startups globally, Anna is at the forefront of PepsiCo's planning for the future. Given her extensive experience in finance, business strategy, innovation, and Consumer Packaged Goods, she brings invaluable perspective and insights to the startups in PepsiCo Labs. Fluent in three languages, and an avid relationship builder, Anna partners with PepsiCo's senior leaders to create value for both PepsiCo and startups. Anna has a Bachelor of Arts (B.A.) in Philosophy, Politics, and Economics from The Hebrew University of Jerusalem, and a Master of Business Administration (MBA), with a focus in Finance from Reichman University (IDC Herzliya).
Progress, Potential, and Possibilities. YouTube Channel
Progress, Potential, and Possibilities: Website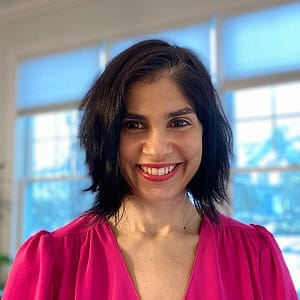 Sandoz is a division of the Novartis Group and a global leader in generic pharmaceuticals and biosimilars and was established in 2003, when Novartis united all of its generics businesses under the name Sandoz – a single global brand with a long history. Since then, Sandoz has grown into a leading global generics business with annual sales of approximately US$10 billion. In her current role, Keren leads Sandoz' largest commercial and country organization – the United States – which is responsible for over 35% of Sandoz global revenue. She also oversees Sandoz commercial operations in Canada. In addition to serving on the Novartis Country Leadership Team, Keren is a member of the Global Sandoz Executive Committee. Prior to joining Sandoz, Keren served as Global Head of M&A at Novartis International AG. Her early career began at Teva Pharmaceutical Industries where she steadily advanced in leadership roles to Senior VP, Global Business Development and Alliance Management. Keren is a value creator in the biopharmaceutical space, and brings close to 20 years of experience in the pharmaceutical industry, marked by success leading major M&A deals, enterprise innovations, and complex market strategies for large-scale, sustainable growth. Keren holds an MBA in Finance from Bar Ilan University and a Bachelor's degrees in Economics and Chemistry from Tel Aviv University. Nominated for Top 40 Under 40 in The Marker magazine, she exemplifies the insight and wisdom needed to move global organizations forward. Outside of work, Keren enjoys spending time with her 5 children. She is an avid runner with one marathon and 3 half-marathons under her belt.
Keren Haruvi is President of Sandoz US and Head of their North America business.
Progress, Potential, and Possibilities. YouTube Channel
Progress, Potential, and Possibilities: Website