Craserv Domains & Hosting Review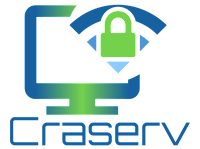 Why Craserv ?
For almost a decade back, Cyber Pinoys was changing host looking for a reliable server with a secure connection, best uptime, reliable services and good web support. It was until I found Craserv Domains and Hosting that I was finally able to rest easy and leave it all up to them to keep my sites (I got others) running smoothly. After some time I was forced to quit because my work pushed me out of our office limiting my access to a computer. Now as everything is back to normal and Craserv is willing to provide its top notch services again with its all year round discounted prices.
Who is Craserv?
Craserv Domains and hosting is a well known Domain Name Registrar. They make it so easy and affordable for clients to choose a domain name, sign up for hosting, and start building their online business or personal websites. While known for their domain, email, and shared hosting services, Craserv offers options for virtual and dedicated servers as well. The upgrade process is as seamless as possible.
Craserv is a go-to domain web host for millions of users world-wide for a reason. They maintain their ever-expanding network of users by offering blazing-fast load times and award-winning security and support. They have great hosting deals at very low prices.
What about costumer support?
Customer support has been a focus of the Craserv team as they constantly work to improve. Now, they have an award-winning team of experts on staff, readily available to handle customer support tickets and emails 24 hours a day, seven days a week. Their security monitoring is round-the-clock and they guarantee uptime rates of 99.9% or better. This uptime rate is outstanding in the industry. Their page load speeds are really fast.
Recommendation
So to all of you out there whether you are a beginner or a professional webmaster I strongly recommend my Host for your needs whether it's for domain name, hosting and SSL. Affordable VPS and servers are also available.
This website is being hosted by Craserv Domains and Hosting .
Sign up and get the desired domain name you deserve before someone else gets it.