Amazon Experience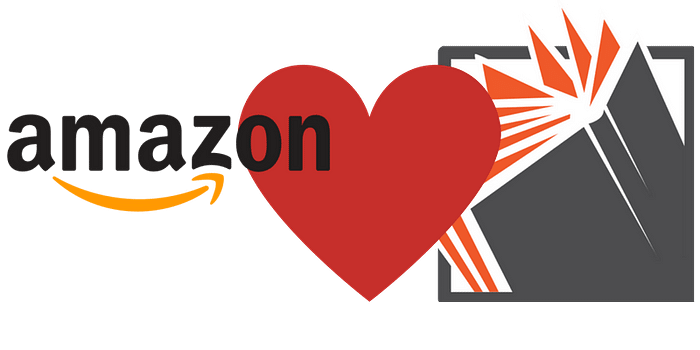 Online shopping
I was an ordinary shopper who distrust online shopping as I always believe that something bad is going to happen to my credit card and other personal info needed to open an account. Sharing my address where my family lives and telephone number which I really do not like since there are already too much spam mails and calls coming in offering things I do not even need.
What I knew about Amazon
When I first heard of Amazon, and that was decades ago, what comes to mind is an online shopping websites with lots of annoying ads and pop-ups making you feel that you are getting infected with malware and viruses ready to pounce on unsuspecting shoppers, hehehe. Well it is not really an baseless fact since I know a little about sniffing, coding, phishing and the likes so I am aware of the risks we are exposed to when surfing the internet.
What changed my mind to shop at Amazon
Years later it was really my teenage daughter who reintroduced me to Amazon. I found out that she's been internet shopping most particularly with Amazon. As I was wary of the net I told her to be careful that our personal information might get compromised. So she gave me her login details and let me check myself, To my surprise, Amazon had gone a long way from their original store and is now considered as one of the biggest online shopping in the world. They have grown so big that their online presence everywhere is surprising. They even have a lot of stock point around the world. Yes, I was really left behind the times. LOL! Checking on their URL I have noticed that they are now using SSL thereby encrypting all the data transfer between the clients and the store. I feel safer now of course and my paranoia completely disappeared when I did not encounter any pop up advertisement. Not even one! It's time to check out what they have to offer then.
My Amazon Experience
I am basically an ordinary guy and my hobbies nowadays are bonsai making, gardening, lawn mowing and of course internet surfing. I also enjoy fixing the house and tinkling with different electronic gadgets. So I always go around town shopping for my needs. Well I thought it is time for me to try out Amazon since it's popularity with my family and friends is getting me. Ok, after I logged in in with my daughters' account I clicked on search and try to find grass seeds for my lawn and there it is, with lots of brands to choose from. Hmmm not bad. As I am in Japan I was thinking it would take a long time to deliver but was surprised to found out that it will be delivered the next day! And it is already late in the afternoon! What more is there was no delivery fee! The price beat my hometown's Home Center hands down so I am getting a bargain. I tried other products like lawn mowers, fertilizers etc and they were all the same. Wow! No more driving around town hastily choosing products or waiting for stocks to arrive from wherever I have no idea. Who knows maybe they were also ordering them from Amazon. hehehe
My Recommendation
After that experience I decided to create my own account and begun ordering anything I need from the smallest to the bulkiest items. The good thing is you get exactly as described and the quality is always topnotch unlike the other online stores I tried who sells cheaper but the quality was way below satisfactory. All said, I highly recommend Amazon products which I know pass their quality control or checked the seller's credibility before they host them. A good tip is to check the seller standing and if their products received a lot of stars and good customers review, then it should be good. Enough said I give them 5 stars for costumers satisfaction.