Adam Neumann stepping down: Softbank getting its ducks in a row?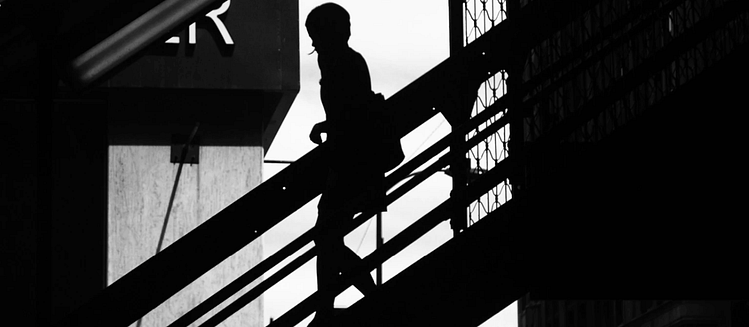 Okay, so the WeWork story has been unfolding faster than many of us can follow. And as business pundits have been speculating for the past couple of days, Adam Neumann is stepping down as the CEO of the co-working startup.
"…in recent weeks, the scrutiny directed toward me has become a significant distraction, and I have decided that it is in the best interest of the company to step down as chief executive…"
That's what the infamous CEO had to offer to the world.
First, points to the outgoing CEO for making a dignified statement. From all we have come to know about Adam Neumann, I have to admit, I wasn't prepared for that. Other than that one small "I have decided", it was all fairly poised. Second, this happened faster than many of us would have anticipated. The way things had been going, this looked like the only way forward for the company, but I would have expected the whole thing to drag on for at least another couple of weeks — especially considering the voting power Neumann enjoyed in the boardroom. And that is why I call this statement dignified; much unlike many of the founder ousters we have seen in recent times.
HOW MUCH DID MASAYOSHI SON HAVE TO DO WITH THIS DEVELOPMENT?
There is little doubt that this recent turn of events has been influenced a great deal by Softbank, but was there arm twisting involved or not is something we may never know.
On one hand, if you looked at the voting share breakup in the board room, and how much of the final judgment was controlled by Neumann's shares, it wouldn't surprise you to hear some experts openly proclaiming "Adam Neumann could fire the whole board tomorrow if he so desired. And there is nothing to stop him."
On the other hand, for Softbank it wasn't just about its one multi-billion dollar deal or the fact that it owns almost 40% of the company as of today. Masayoshi Son has been championing for both WeWork and Adam Neumann for a while now, but a lot of what has transpired (or at least come to light) in the past couple of weeks could have led to the CEO falling out of Son's graces.
Then, there is also the speculation that Son hasn't been too keen with WeWork's plan to take the company public. And if you consider reports of WeWork slashing down its valuation to less than half of what it raised its last round at, it doesn't sound surprising. Moreover, most of Softbank's marquee investments are privately held companies, and with all the trouble Uber has been finding itself in with Wall Street, Softbank could be of the opinion that pushing the IPO off indefinitely may be the best thing to do under the current circumstances.
SO, WHAT DOES THE FUTURE LOOK LIKE FOR WEWORK NOW?
Much of the damage that has been reported in the past couple of weeks could soon blow over, and the fact that Neumann would no longer be behind the wheels will smoothen that process. While Neumann would continue to be on the board, and be the Non-executive Chairman, I highly doubt he would be enjoying even close to the kind of power he had been enjoying in the board rooms so far.
The IPO could be pushed off indefinitely now. Given all the bad press the company has received in recent days, it wouldn't be prudent to even plan to take the company public any time soon. With all the reportings of slim financial projections, unethical self-dealings, and destructive behavior in managing finances, it would be tough for the business to win the confidence of investors and as such IPO is out of the question.
Even if the company had not been in rocky waters these past couple of weeks, a change in leadership would have definitely delayed the IPO by at least a few months. In WeWork's case, it is not just about the change in leadership. It has been quite evident that there is a strong and urgent need to put in place good corporate governance in the company, and Softbank would probably like to put someone in charge who can work with Softbank in bringing WeWork back on its feet.
And even with all of these changes being put in place, I am sure Softbank would be well aware of the fact that these changes, while much needed, are just part of the problem the company has been in, and probably a smaller part. The substantial problem of cleaning up the company's financial infrastructure is something that needs to be given a serious look.
Although for the time being, the company will be led by joint-CEOs, who would be interim in my opinion, we could be looking at the appointment of an industry veteran in the coming months.
Hopefully, he/she would look at things as they are, and not chase the dream of being labeled a tech organization with a view to "elevate the world's consciousness". WeWork needs to look at it as a real estate business, and start figuring out ways in which it can add value big enough to begin to start justifying the kind of marketcap it hopes to be worthy of.
Oh. And since we are talking about the future, it makes sense to note that there seems to be the need for some introspection for Benchmark as well. While there is not a high probability that the investment thesis of Masayoshi Son's Vision Fund is going to change (and probably that is for the best), we should remember that this is Benchmark's second major startup-CEO-board debacle. Benchmark led the whole coup against Travis Kalanick two years ago, that saw the Uber founder get replaced by Dara Khosrowshahi. And while the appointment of Dara did change Uber for the better on a number of fronts, the underlying challenges of the business still remain unsolved — and it has been hitting the company's performance on the stock market. But VCs need to be wary of landing in such situations (especially this messy) over and over again, lest they should lose out on the confidence of the entrepreneurs.